Versailles Collection
With so many floral designs to choose from, we understand that it may be difficult to choose the ideal design for you. We're making that choice even harder with the range of Versailles fine bone china – beautiful floral designs on a range of contemporary fine bone china. If any of our products below pique your interest and you would like to find out more about the collection or any individual item, contact us today. Alternatively, you can buy our range online.
Need to find that perfect gift for your friend or family member? Wanting to treat your table to the finest bone china made lovingly in Staffordshire? Look no further than the Roy Kirkham Versailles collection. Evoking the magnificence of the Palace, this extensive collection of fine bone china features intricate floral illustrations inspired by fine art paintings that cover the pure white surface of every piece. Whether you're looking for a breath-taking piece to surprise a loved one with or you fancy treating yourself to a high-quality fine bone china piece, we have a large range of items from you to choose from.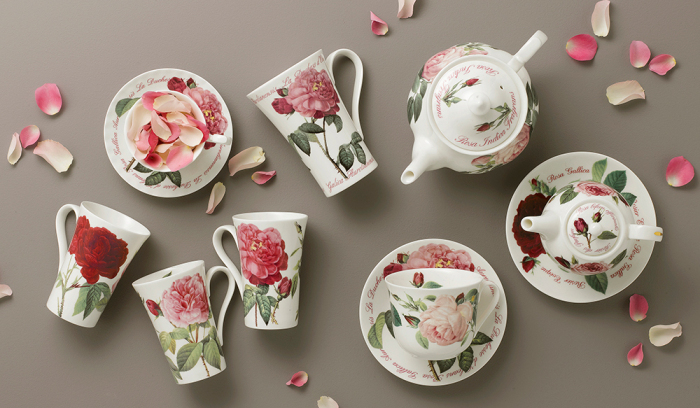 In the Versailles collection, you'll find a range of beautifully designed fine bone china pieces, including ceramic mugs, plates, trays, teapots, cups and saucers, sugar bowl and creamer sets and cake stands. These pieces allow you to add a slice of luxury to your tableware, so why not treat yourself to the whole collection? Take your time browsing through the collection today.
We understand that you may be finding it difficult to choose from our stunning range in the Versailles Collection, but if you are interested in any of our fine bone china products here, don't hesitate to contact us to either place an order or to find out more about the designs. We'll be happy to help. If you would like to buy any of our products in bulk, please contact our team to discuss your requirements. We have a wide range of products available today with varying designs, so take your time browsing through our site to find the perfect one for you.