Bees with Lavender Collection
Introducing the Bees with Lavender collection, featuring a beautiful design inspired by fragrant fields of lavender on a warm summer day. Between the lavender florals, Bumblebees can be seen busily foraging for nectar in a gentle breeze.
Lavender and BumbleBees find their way back into the garden scene every year, as will this divine collection of sophisticated drinkware. The calm lilac tones sit beautifully between the gentle pop of black and yellow Bee colourings. The delightful design is matched through to the product interior, allowing you to view the motif from all angles. The design is subtle yet memorable, making this range the perfect gift for friends and family.
This range is suited to the peace and quiet of home and garden serenity. The stunning flower blooms and lasts for several years under the right conditions. This sustainability resonates with this fine bone china collection, fit to get the household through generations of tea drinking. The gracefully designed fine bone china items are also dishwasher safe, meaning you can relax and enjoy an easy clean up after every use.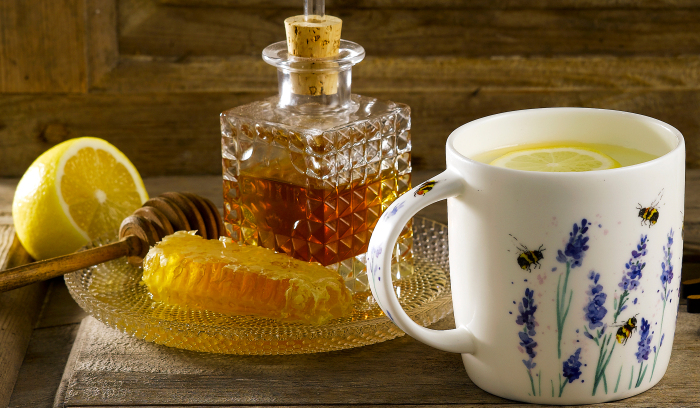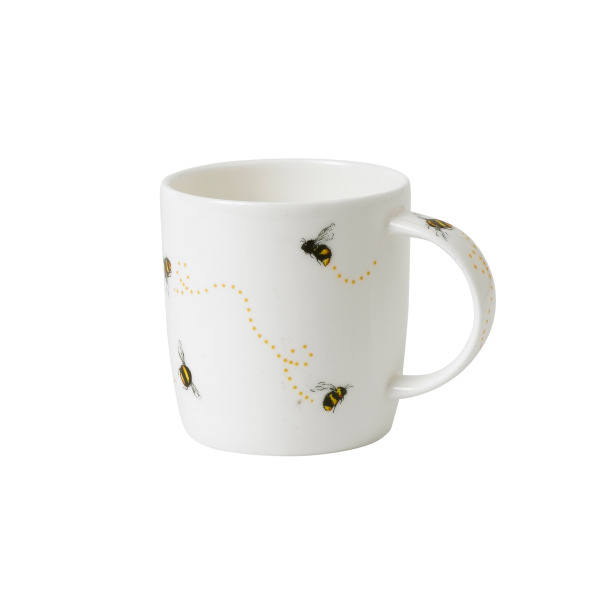 Bees Set of 3 Fine Bone China Mugs
US $

65.10
The range includes china mugs, cups & saucers and tea towels. The collection is available in sets of two and three to cater for multiple hot beverage servings, whether you enjoy is tea, coffee or everything in between. The tea towels come as a pair, so there's always one free to use while the other is in the wash.
The Lavender with Bees Set of 2 Tea Towels are practical kitchen additions that match the drinkware perfectly. On both towels, there is an added loop in the top left corner so you can hang them with ease, wherever you please. The set combines a carefully stitched bee design with a nurtured, soft material. The collection makes for a stunning gift to present to your loved ones.
We've got a variety of collections available, meaning there is something for everyone. Enjoy a browse through our stunning collections, all designed and made of the highest quality fine bone china. Contact us today to find out more about our range or if you'd like to place an order. We'll be more than happy to help.