Days Past
Introducing the 'Days Past' collection, for the vintage engine enthusiasts united by a common appreciation of the vision and skills of those who built the pioneering and timeless classics of our time.
This beautiful fine bone china collection presents a wonderful sense of fun and excitement. Our Days Past collection of fine china mugs is the perfect choice for the passionate motor aficionado.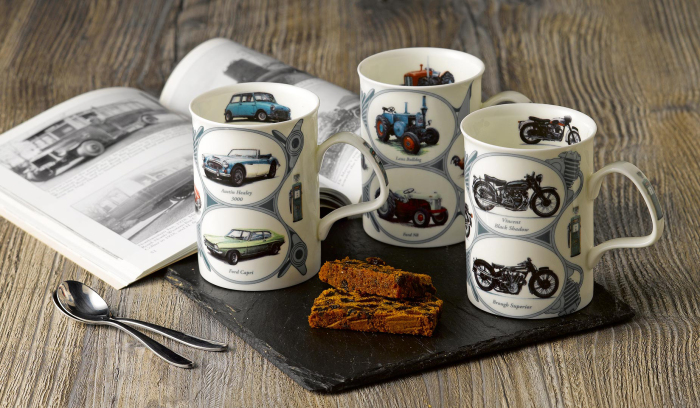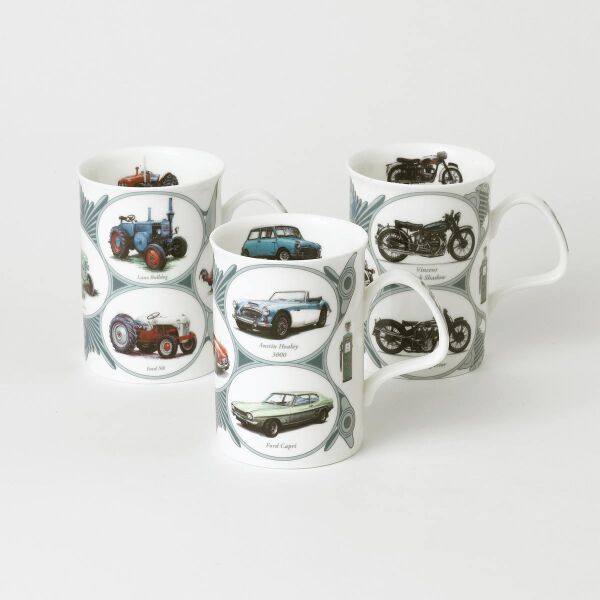 Days Past Set of 3 Fine Bone China Mugs
US $

65.10
The collection includes a set of 3 fine bone china "Lancaster" mugs for the vintage engine enthusiasts. Whether you appreciate classic cars, tractors or motorbikes, this collection's design gives you a pleasant sense of nostalgia with each cup of tea.
Each piece is ideal as a thoughtful gift to brighten up a loved one's day or celebrate on special occasions, or if you're treating yourself, why not go for the whole Day's Past collection? Our high quality products ensure that anything you buy from us is made to last.
Although our products are made to last, care must be taken to ensure they withstand long-lasting use. Our Days Past products are dishwasher and microwave safe but caution is advised when pouring extremely hot liquids into the fine bone china, as it can cause fragile cracks.
Take a look at the range items listed here, if you are interested in this collection you can buy it online today. Alternatively, you can contact us to find out more about the range or about our fine bone china.
All of our products are designed and made of the highest quality fine bone china. We are proud of our sustainable and defined product ranges and believe there's a range dedicated to everyone. Browse through our collections today to find the ideal piece to add to your home.