Blenheim Palace Grand Cabinet Collection
Blenheim palace is a world heritage site, gifted by Queen Anne to Sir John Churchill in 1704. This collection of fine bone china is inspired by one of the most opulent rooms in Blenheim Palace, housing many treasures. Most significant of these is the Savonnerie carpet circa 1750, which is believed to have been purchased by Consuelo Vanderbilt, the famous 9th Duchess of Marlborough who arranged for the room to be redecorated after the Second World War.
Savonnerie carpets take their name from a defunct soap factory in Paris, the site of which later became the carpet weaving workshop founded by King Louis XIII in 1627.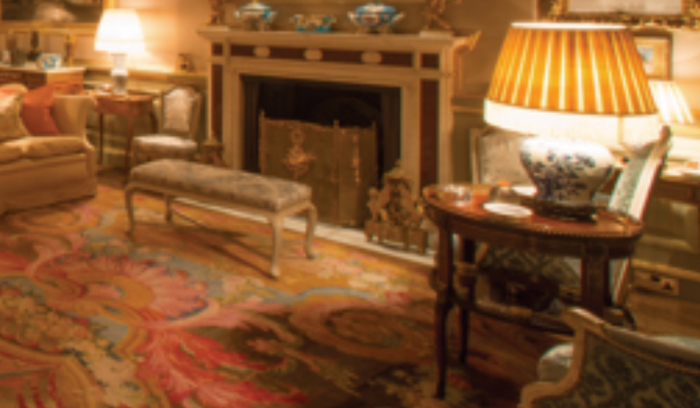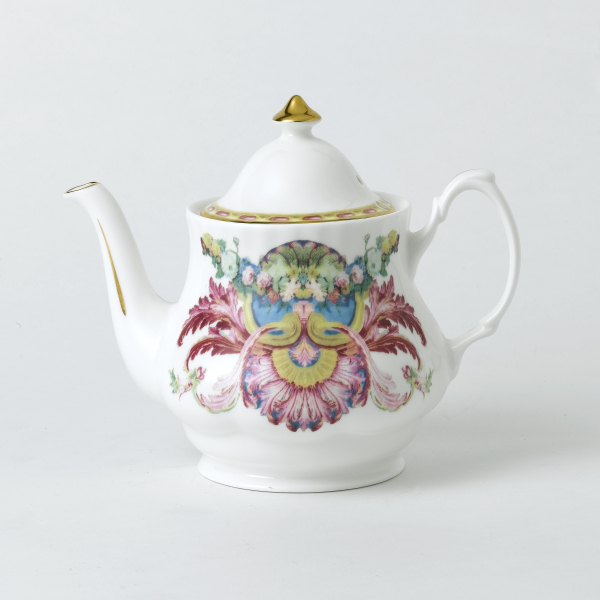 Blenheim Palace Grand Cabinet Teapot
US $

76.00
Immerse yourself in a world of luxury and grandeur with this beautiful collection, which includes fine bone china tea pots, tea cups and saucers and mugs. The intricate designs of the fine china pay homage to the historic beauty of the over 300 year old palace, accentuating its history and charm. Gold detailing further adds to the luxurious look of each dining item.
This fine bone china collection is available in a set of 3 "Eleanor" mugs, a set of 2 tea cups and saucer and as a teapot, giving you a taste of life inside the palace. They are perfect for tea or parties, this collection is also ideal for gifting to friends and family all throughout the year. Every product in this collection features a gold detailing on each piece, adding to the luxury feel.
The stunning tableware offers vibrant colours and traditional shapes, adding to the authenticness of the collection. Our Blenheim Palace Grand Cabinet china is all the luxury of the palace itself, with fine bone china made with the highest quality in mind.
We've got a variety of collections available, so there is something for everyone. Enjoy a browse through our stunning fine bone china collections. Contact us today to find out more about our range or if you'd like to place an order. We'll be more than happy to help.