Cats Collection
As well as our gorgeous "Cat Collection" fine china products, we also offer an alternative design in the form of our "Cats" fine bone china collection. Beautiful white, fine bone china pieces individually illustrated with cat caricatures. This fun collection for cat lover's features a choice of fine bone china pieces and a range of matching textiles.
The cute cats featured in this collection have a more cartoon design, offering a fun-loving and animated tone to the pieces. The cats included on the chinaware are smaller and more subtle, but still offer the characteristics you would expect from your feline friends! The solid colours of the designs offer a vibrant addition to your home.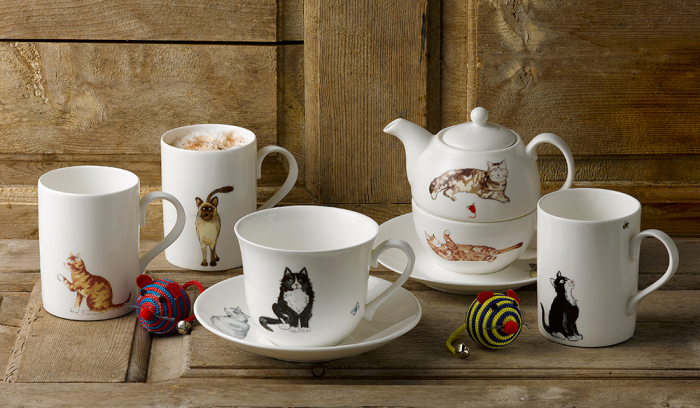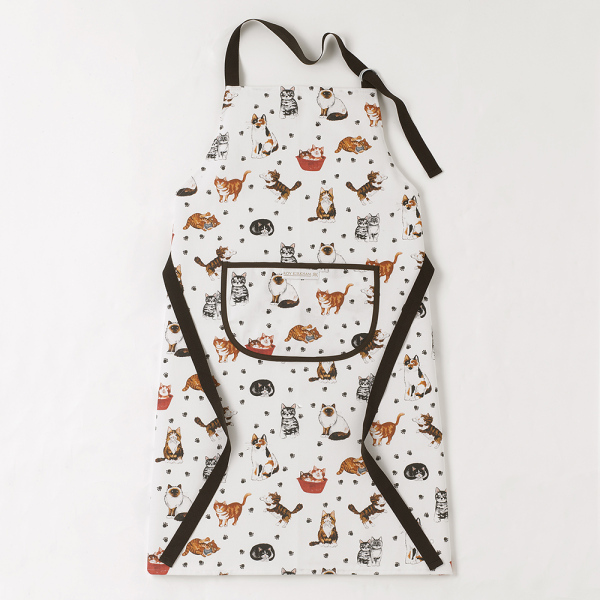 Cats Apron
US $

32.20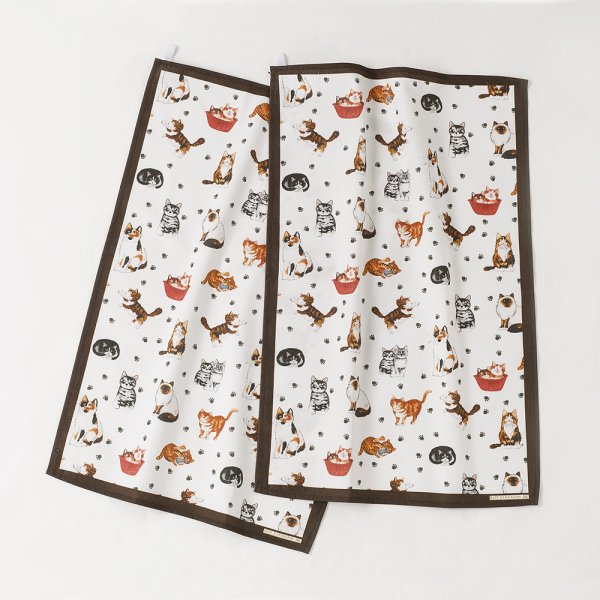 Cats Set of 2 Tea Towels
US $

29.40
This collection is extensive and includes cat mugs, cups and saucers, a tea for one set and a range of high quality textiles including a cat apron, tea towels and a tea cosy to really top the collection off. Why not include all of the collection in your kitchen? Treat yourself or a friend or family member to some fun cat fine bone china products to treasure forever.
The porcelain collection of mugs come in two different designs: set A comprises a Ginger Tom, a light brown cat and a black & white cat, whilst set B comprises a black & white cat, a brown & white cat and a grey & white cat (this design is also included on the large breakfast cups and saucers). There is something here for everyone!
We have a range of products available, so we can understand if you're finding it difficult to choose! If you are interested in any of the products below, get in touch with us if you'd like to find out more about the range or if you would like to place an order with us. If you would like to buy any of our products in bulk, please contact our team to discuss your requirements. We also have a large range of collections and products available to browse through today, so take a look through our website to discover more and find something for you'll love.