Childrens Collection
Are you welcoming a little one into the family, or are you looking for a gift for a 1st birthday? Our beautiful Childrens Collection is perfect for any occasion and doubles as a keepsake for when they are older. If you are interested in this collection you can buy it online today. Alternatively, you can contact us to find out more about fine bone china. We'd be happy to help!
This collection comes with three different sets: a pink teddy bear set, a blue teddy bear set and a cute bunny set. The intricately designed sets offer the perfect imagery for your young child, but can then also serve as a reminder to you of all of the happy memories your family shared when they are grown up.
Each set includes a fine bone china plate, bowl and cup, specially designed for small hands! Your children will love the gorgeous depictions of some classic children's characters. The collection has been lovingly designed, adding a personal touch to something that they can treasure long after they have grown up. Whenever your little one needs to eat, whether it's during meal times or for snacks and nibbles, these sets offer some colour and fun into mealtimes – perfect to keep them entertained with little fuss for the parents!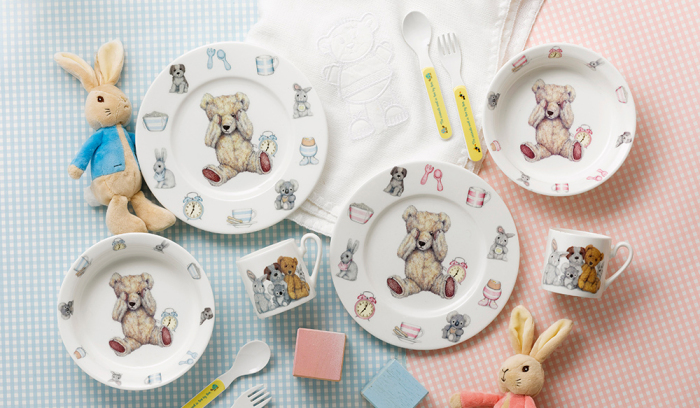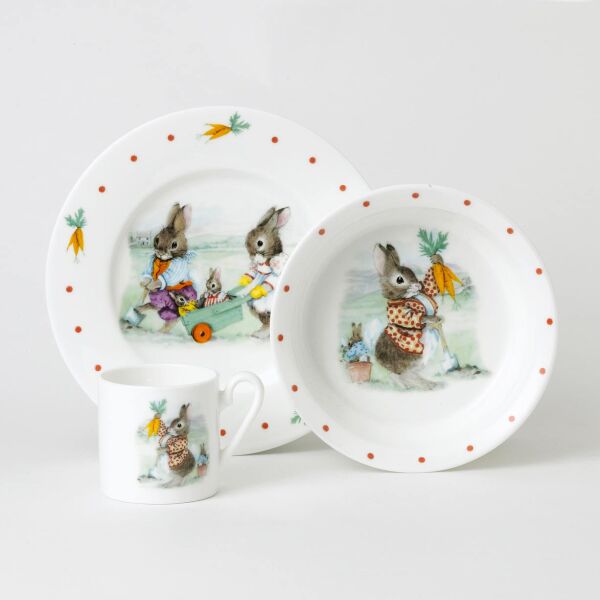 Baby Set – Bunnies
US $

57.05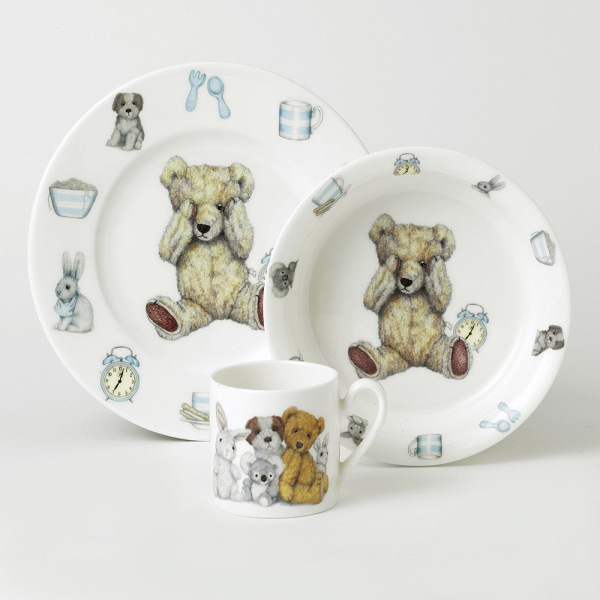 Baby Set – Blue
US $

57.05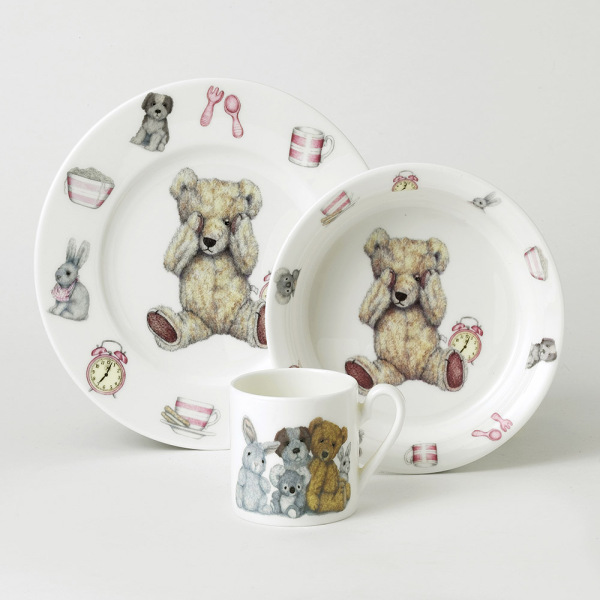 Baby Set – Pink
US $

57.05
The high quality of the fine bone china ensures that the pieces will be durable for little fingers. They are microwave and dishwasher safe ensuring an easy clean even when it gets very messy!
We have many collections available on our site today, with a vast range of designs, colours and styles. We understand that it can be difficult to choose just one, so take your time browsing through our site to find the perfect design for you or as a gift. If you have any questions or would like to make an enquiry, contact us today and our team will be happy to help you but all of our products are available to buy online today. If you would like to buy any of our products in bulk, please contact our team to discuss your requirements.