Birdsong Collection
Our Birdsong fine bone china collection exudes the delicate beauty of English mornings. Birdsong is captured honestly throughout the fine bone china and porcelain tableware range. This melodic chorus of naturistic enthusiasm is the perfect accompaniment to the harmonious symphony of the early day.
The range displays light tones and a colourful motif of your favourite bird types. From cheeky GoldFinches to kind Chaffinches, many portraits of birds are visible throughout the range. You will be able to sit amongst these characters and relax in your tranquil garden.
The range presents the birds in their natural habitat, surrounded by leaves, trees and floral branches. The soft tones form a unique display of British birds on each item. Each bird portrait has been illustrated delicately, making a gentle range design. The picturesque motif helps make this range an essential assembly for any bird-lover.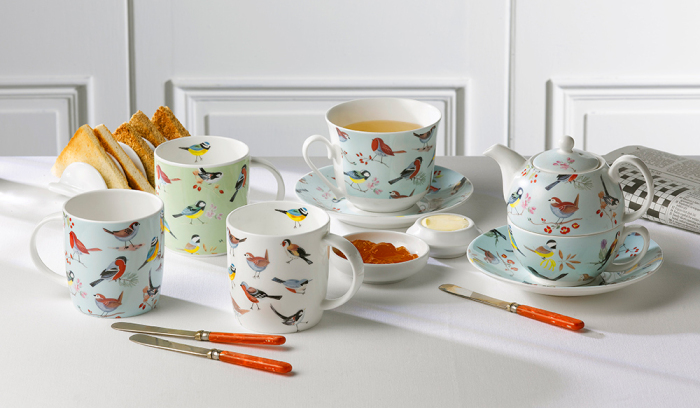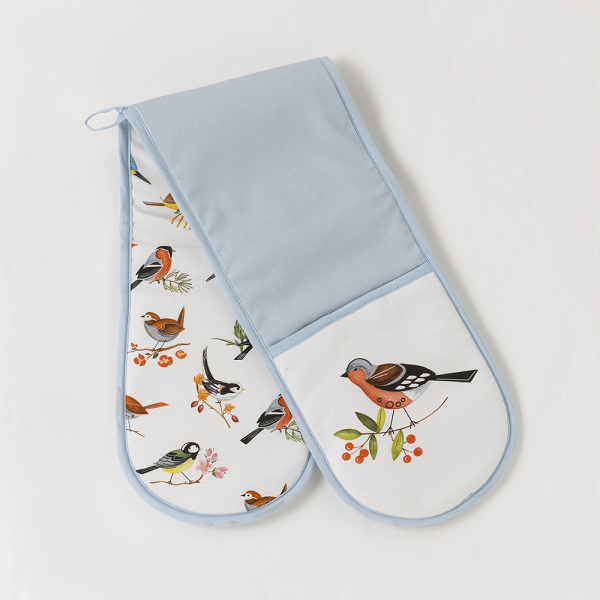 RSPB Birdsong Oven Glove
US $

32.20
The RSPB Birdsong collection includes a Fine Bone China Tea for One Teapot with one Tea Cup & Saucer Set, a Set of 2 Fine Bone China Large Breakfast Cup and Saucers and an Oven Glove to match.
The fine bone china sets amongst the collection match perfectly, displaying a light blue background colour and birds on floral branches. The oven glove is also a light blue shade, adding a gentle, calm touch to your kitchen interior. The intricate tones enhance the gracefulness of the animals and show off their charming characteristics.
Numerous types of birds are visible across the range, such as Robins, Goldfinches and Great Tits. The elegant motif allows you to sit in your favourite peaceful outside spot with a quaint cup of tea, at one with your garden visitors.
The cups in the range vary from a standard size to a Large breakfast cup size, catering for all cuppa sizes. Each fine bone china item in this collection is sustainable and dishwasher safe, ridding you of any post-tea wash-ups!
The Birdsong range is available to purchase directly from the Staffordshire factory. We have plenty of collections available, meaning there is something for everyone. Enjoy a browse through our stunning fine bone china, all designed and made of the highest quality fine bone china.
Get in touch today to hear more about our ranges or if you'd like to place an order. We will be more than happy to help.