Cherry Collection
Nothing says summer like the deep red colours of our stunning Cherry Collection! Browse through the collection to find a piece of fine bone china that you can enjoy time and time again. Buy online today or you can contact us to find out more about any of the products you see below. We'd be happy to help with any enquiries or questions you may have!
The beautiful fine bone china collection includes three pieces decorated with the gorgeous design: a fine bone teapot, large breakfast cups and saucers and mugs. Each piece has been manufactured with the highest quality in mind, offering you a ceramic piece to last you a lifetime.
This tableware collection is ideal as either a treat for yourself or as a gift for a treasured friend or loved one. The intricacies behind the Cherry Collection's design offer a unique and compelling piece that'll draw everybody's eye at the family get-together or garden party! If you're looking for a gift for that special someone, we can assure you that they'll love this stunning collection, which has been lovingly designed with this beautiful, vibrant imagery.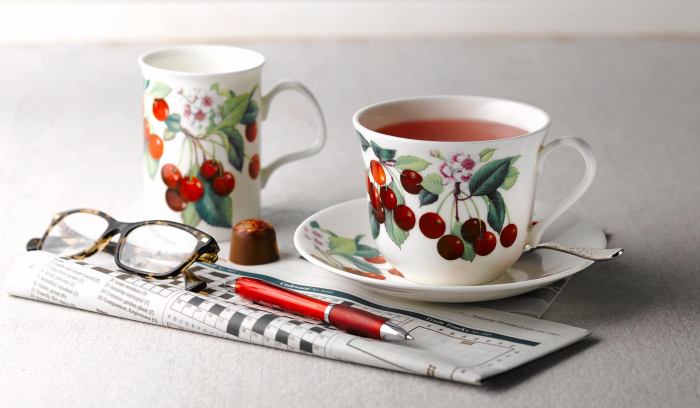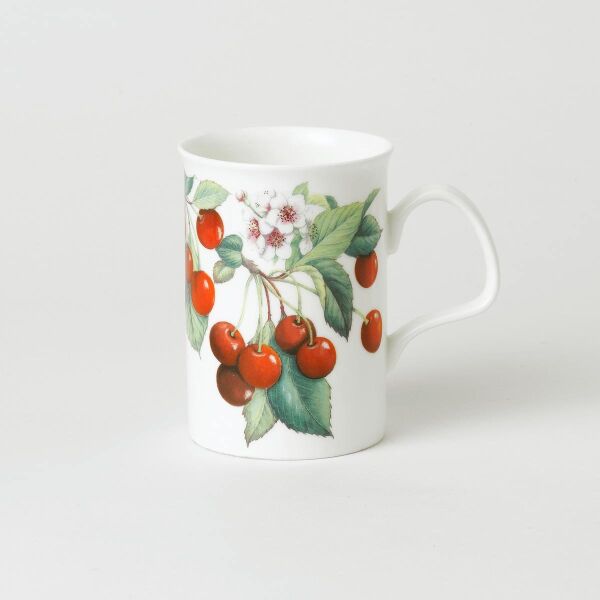 Cherry Set of 3 Fine Bone China Mugs
US $

65.10
There's nothing like receiving fine bone china from Roy Kirkham's collections - where high quality manufacture and high quality design go hand-in-hand. The fine bone materials we use for our products contain a blend of bone ash (44%), feldspar (30%) and kaolin clay (26%). This makes them more resistant to damage, but they should still be treated with care to maintain their quality. They are dishwasher and microwave safe.
We have many collections available on our site today, with a vast range of designs, colours and styles. We understand that it can be difficult to choose just one, so take your time browsing through our Cherry Collection to find the perfect design for you or as a gift. If you have any questions or would like to make an enquiry, contact us today and our team will be happy to help you. If you would like to buy any of our products in bulk, please contact our team to discuss your requirements.